Products
Rubber Bellow Seal

Single Spring Seal

Multi Spring Seal

Metal Bellow Seal

Wet Running Seal

Double Unbalanced Seal

Industrial Seal
Our Offices

Head Office & Works (Mumbai)
C-23 Shukla Industrial Estate, Singh Compound, S.V. Road,
Jogeshwari (W), Mumbai-400102,
Maharashtra, India.
Surat
Plot No.110, Near Jama Masjid,
Opp. A.P. Market, Amber Colony,
Udhana, Surat, Gujarat, India.
Baroda
328, 3rd Floor,
Sayaji Gang, Phoenix Complex,
Baroda – 390005, Gujarat, India.
QUBA SEALS (INDIA) PRIVATE LIMITED is an ISO 9001:2008 & NSIC certified company & one of the leading brands in India, engaged in designing, manufacturing and supply of mechanical shaft seals and Bearing Isolator Labyrinth Seals catering to the Chemical, Petrochemical, Food, Paint, Refrigeration, Beverage, Cement, Pharmaceutical, Ship Building, Power Generation & Steel Industries etc.
Quba's range of Mechanical Seals are manufactured in a comprehensive facility & offers to the industry the most attractive combination that a user would expect, impeccable quality at economical price. For more than two decades "Quba" seals have proved, highly successful performances in Pumps, Agitators, Mixers, Reactors and Compressors in a wide range of Industries.
Quality Policy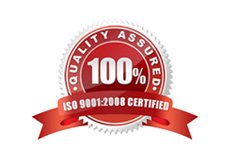 We at QUBA SEALS commit to achieve high level of customer satisfaction by providing HIGH QUALITY MECHANICAL SHAFT SEAL.

We shall strive towards EXCELLENT QUALITY and overall growth through continual improvement in our system.

Competing prices is not always the criteria. Longest MTBF (Mean Time Between Failure) is always considered while designing the seal.
Products Gallery